Pumps mainly function is deliver or pressurize fluids. It transmits the mechanical energy of the prime mover or other external energy to the liquid, increasing the liquid energy. The Pump is mainly used to transport liquids such as water, oil, acid and alkali liquids, emulsions, suspoemulsions, and liquid metals, as well as liquids, gas mixtures, and liquids containing suspended solids. Pumps can be divided into three types according to the working principle of positive displacement pumps, power pumps and other types of pumps . Such as Submersible Pump , Emulsion Pump , Mine Pneumatic Pump , Mud Pump , Grouting Pump .
The Submersible pumps are important equipment for pumping water from deep wells. When used, the entire unit dives into the water and extracts groundwater to the surface. It is used for domestic water, mine rescue, industrial cooling, farmland irrigation, seawater lifting, and ship loading. It can also be used for fountain landscapes .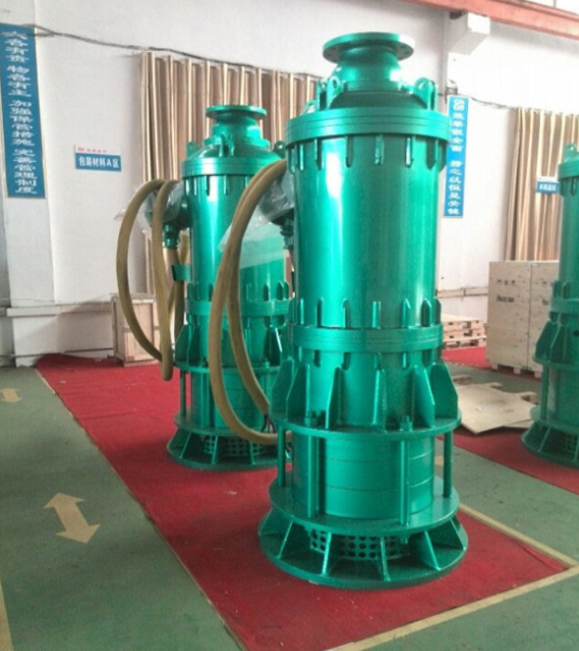 The emulsion pump is used in the coal mining work surface to provide the hydraulic support with the emulsion. The working principle is to drive the piston to reciprocate by the rotation of the crankshaft to achieve liquid absorption and liquid discharge. The hydraulic support is used to support the top plate, providing a certain space for the Coal Mining Machine to prevent the roof from collapsing. The emulsion is composed of 95% of water and 5% of oil, and the hydraulic support is supported by the hydraulic cylinder for expansion and contraction.