Hydraulic Punching Machine is composed of manual pump or electric pump and working head. The oil hose is connected by quick joints, and the seal is reliable and fast. There is no directional restriction during operation, and it is convenient for assembly and disassembly. This machine is specially designed for angles. Iron, flat iron, copper, aluminum and other metal plate drilling, especially for power, construction and other industries in the field site operations. Applicable to all kinds of steel, iron, copper, aluminum plate, forming steel, channel steel, I-shaped steel and other drilling operations, small size, light weight, easy to operate, labor-saving and fast punching. Hydraulic punching machine is a type of split hydraulic punching machine and integrated punching machine for hydraulic puncher.
Product parameter :
Model : CH-60, CH-70, CH-80, CH-100 or factory custom
Iron thickness: 6mm-20mm, can factory custom
Copper thickness: 10mm-25mm, can factory custom
Throat Depth: 95mm-130mm, can factory custom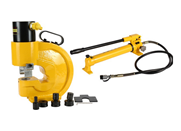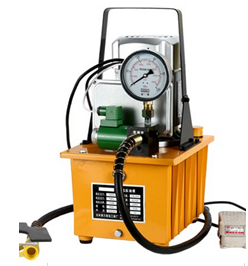 FAQ:
Q: How about payment terms?
A: 100% T/T before loading or western union
Q:MOQ?
A: 1 SET