Mini crawler Dumper in mud, icy roads, dumps design, crawler walking, motor to walk, a great deal of extended use power. Specific size can be customized according to demand. Carrying capacity is strong, climbing ability, simplicity of operator, maintenance easy.
Description of crawler dumper:
1. Rubber tracks offer the lowest ground pressure high performance movement and excellent traction.
2. Electric powered dumper optional.
3. The self-loading shovel achieves safe and quick rear dumping.
4. 1447 mm ultrahigh dumping height can transport various materials to the truck.
5. The X -support can be dismounted to achieve lower dumping.
6. Heavy duty skips suitable for different kinds of materials of building farming and so on.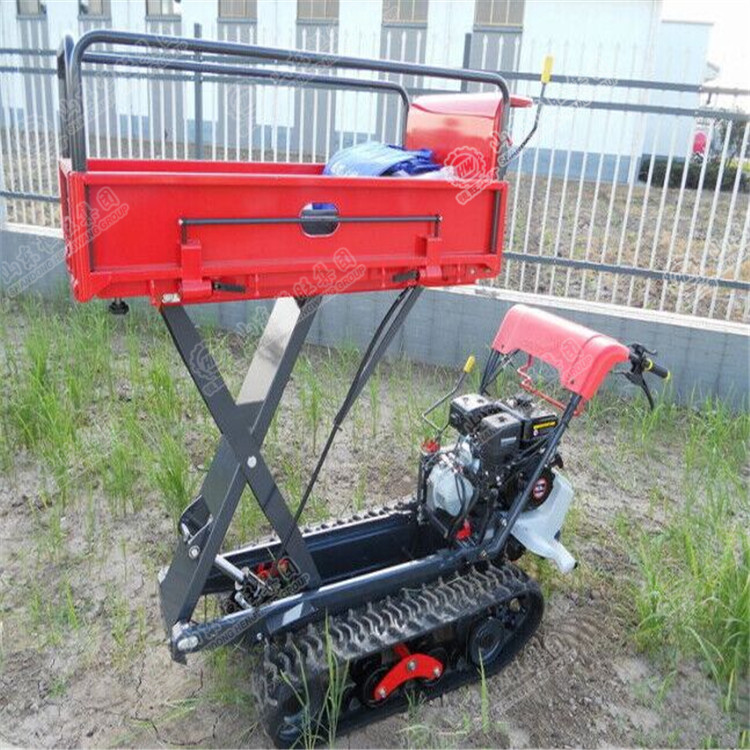 If you have any questions, please contact with us directly. Crawler dumper enjoys very good market feedback. Welcome to visit our factory and please send enquiry freely.